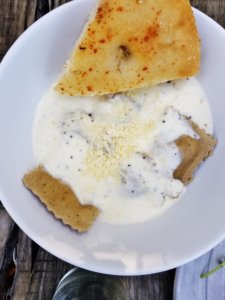 Pasta & Provisions has three locations in Charlotte, North Carolina including the one at 4700 Park Road. Owners, Tommy and Debbie George were living and going to school in Boston in the 1980's and Tommy was working for a large Italian food distributor.
They had three children and decided they wanted to move back to Tommy's hometown, Charlotte. They spent long hours outlining a business plan to open Pasta & Provisions. They wanted to introduce fresh local pasta to the residents of Charlotte.
They opened the first Pasta & Provisions the day before Thanksgiving in 1992. They were so excited to get their first one hundred dollars and never imagined how the business would expand within the first nine months with over half a million dollars of pasta sold.
They get a strong four-point-eight-star rating on the internet with over two hundred reviews. Tommy and Debbie are still active in the restaurant and their middle son is now the General Manager of the restaurant.
World Famous Kitchen is located at 1318 W Morehead Street in Charlotte, North Carolina. The restaurant was opened sixty-eight years ago in a small neighborhood with the introduction of a pizza pie.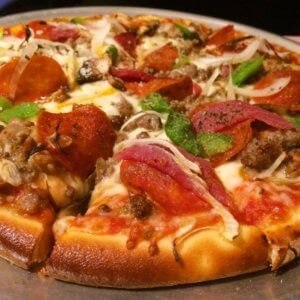 Their passion for true Italian food brought in foodies from near and far. World Famous Kitchen expanded their menu to include American, Italian and Greek cuisine. They expanded twice over the years, once in the 1960's and then again in the 1970's
Their commitment to make only homemade marinades, sauces, desserts and salad dressings brings people in time after time. They boast over eight hundred online evaluations and their star rating is four-point-five.
Located at 715 Providence Road in Charlotte, North Carolina is Stagioni Four Seasons of Food. Chef Bruce Moffett got his inspiration to open this restaurant from a home in Italy known as "the Villa" which opened in 1926. It was a place people gathered to gather and feast.
Stagioni Four Seasons of Food hired Chef Eric Ferguson to be their executive chef. Eric grew up in North Dakota and loved going over to his grandparents' place to pick fresh food from their garden. After he graduated from high school, he attended the Arts Institute that is a culinary school in Charlotte. He eventually moved to Umbria, Italy to study true Italian cooking.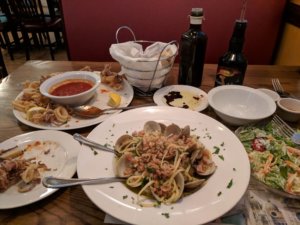 Their flair for great Italian food gets them a four-point-six-star rating on the world wide web. They have over two hundred and fifty positive posts as well.
Serving the greater area of Charlotte, North Carolina is Hood Cleaning of Charlotte. They have trained technicians that do a spectacular job on hood cleaning in commercial kitchen restaurants. It is important a commercial kitchen has a professional hood cleaning done because employees just don't get to the entire system.
Hood cleaning is the process of removing grime and grease that builds up in the exhaust system. There are filters that need to be removed, sprayed with an environmentally friendly grease remover then pressure washed to remove the grease. If the grease is not completely removed, grease "worms" can build up and the efficiency of the filters is reduced.
A professional hood cleaner will pressure wash the duct system that leads to the turbine on the roof. They will then go up to the roof and open the turbine and clean it inside and out. Removing all of the grease is important as it reduces the risk of fire which can completely destroy the kitchen.